High nutritional value combined with unique composition and sustainability
BlackGrain from Yellow Fields™ rapeseed powder is a new, sustainable plant ingredient made from rapeseed that's high in nutritional value. It is a 3-in-1 ingredient that has the perfect combination of protein, fibre, and oil. Designed to enhance nutrition naturally, the dark brown powder has a mild taste that lends itself to select food applications.
Be a changemaker! The BlackGrain rapeseed powder is an environmentally and nutritionally responsible ingredient that is made using both the protein and fibre from rapeseed. Follow healthy consumer trends and create food products for 'free-from' and plant-based diets. It is healthy, nutritious, and sustainable!
---
Latest blogs & news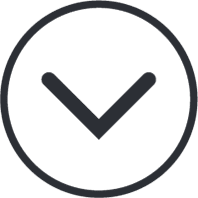 Read more blogs and news!
Responsibility in food production
BlackGrain utilises oil seed expeller which is a by-product of oil pressing to create a nutritional ingredient ideal for human consumption. This cuts down on waste, reduces food chain length, and contributes to responsible food production. We are located in Finland, the northernmost place for farming in the world. We follow high food safety standards in our agricultural practices, and we have access to clean water.
At Apetit, we ensure that we buy high quality seeds, comply with plant protecting agent laws and don't use GMO.
What is the BlackGrain rapeseed powder ingredient?
Rapeseed powder is a one-of-a-kind combination of protein, dietary fibre, and healthy fats. It was developed to make food production – and people's lives – better and simpler.
BlackGrain from Yellow Fields™ is a totally new ingredient that can be used to make easy, tasty, healthy and sustainable food.
It is a plant-based ingredient that is high in fibre and protein from rapeseed.
The coarse and dark brown powder ingredient is suitable for select food applications such as granola bars, bread, or cereals.
Thanks to its mild taste, BlackGrain is easy to flavour.
It provides high water absorption that can assist in the extrusion process of texturised vegetable proteins (TVP).
It mixes well with dry ingredients such as flours for baking crunchy bites and dark breads, or in TVP from peas and fava beans.
Making sustainable and healthy food choices just got easier!
Raw material
Rapeseed is full of healthy nutrients such as protein, fibre and fat and essential minerals, such as calcium and magnesium.
Rapeseed species Brassica rapa and Brassica napus are mainly cultivated for their high oil content
Growing rapeseed has a positive and diversifying effect on crop rotation.
This new plant-based ingredient made from rapeseed brings much needed variety to plant-based protein sources as it is gluten free, legume free and low FODMAP.
Sustainable production
There is a need for a wider and more sustainable variety of food ingredients in the future with a growing number of people looking for plant-based options to include in their diet.
Producing rapeseed powder instead of oil seed expeller is a way to reduce the length of the food chain.
We utilise 100% of the rapeseed, nothing goes to waste.
---