Raw material
Our raw material comes from sustainably managed Finnish rapeseed crops. The BlackGrain from Yellow Fields™ powder is made by refining rapeseed from the oil milling process.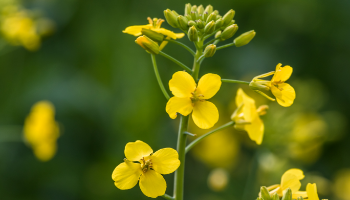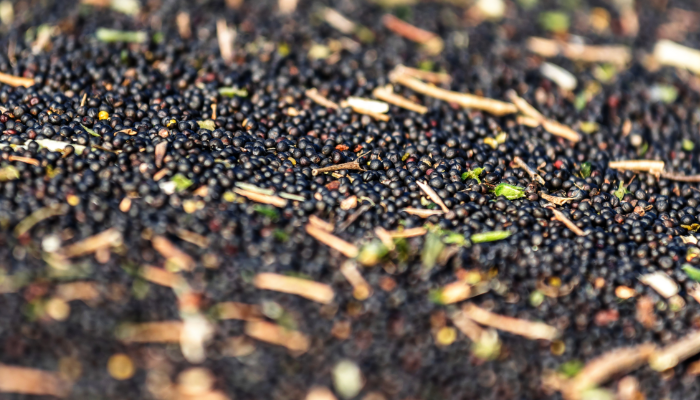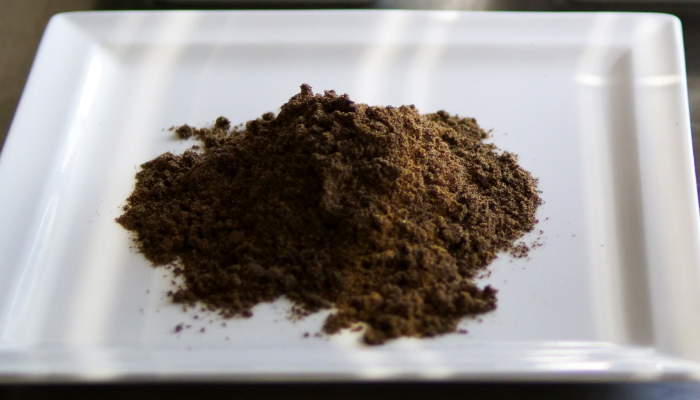 Rapeseed powder is considered a food ingredient produced from plant parts. It is produced from the seeds of non-genetically modified double low (00) cultivars of Brassica rapa L. and Brassica napus L. species by screw-pressing the seeds to obtain partially de-oiled press-cake. Rapeseed powder is then manufactured via further processing. Both species belong to the Brassica genus of the Brassicaceae family similarly to mustard, cabbage, cauliflower, broccoli and Brussels sprouts.
The common names are the oil seed rape for B. napus and the turnip rape for B. rapa. The canola name was introduced specifically for 00-low cultivars in Canada in 1970's and has been most used common noun for turnip and oil seed rape in Canada. The 00-colza oil is a synonym related originally to 00-rapeseed oil (CODEX, 1999 (2017)), therefore, the Colza powder may also refer to the Rapeseed powder produced from the oil seed rape and the turnip rape.
---
Appearance and Taste
BlackGrain from Yellow Fields™ inherits its appearance and taste features from rapeseed raw material.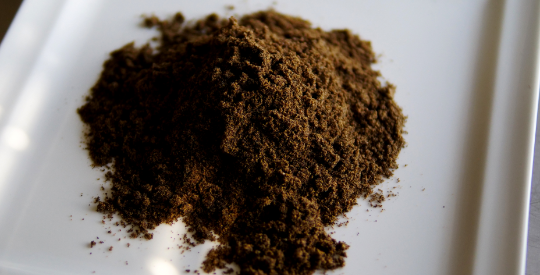 Appearance
Dark colour from a natural source.

Taste
Mild taste. Easy to add flavours.
---
Sustainable production
BlackGrain from Yellow Fields™ is produced in an environmentally sound, chemical-free process. The oil is separated from the seed through pressing and oil refinery is physical. We utilise 100% of the rapeseed.
Oil pressing mill
Fully owned by Apetit
The largest oil pressing mill in Finland
In addition to BlackGrain from Yellow Fields™, produces vegetables oil and animal feed expeller cakes
Production certified according to ISO22000 and FSSC22000